Involve Australia has engaged with the public to develop community involvement guidelines for genomic researchers. The project partnered with patient support and advocacy groups, patients and carers, people who involve community in their research, interested members of the public, genomic researchers and healthcare professionals.
The project investigated the public and community involvement landscape in Australian healthcare research and used existing resources to aid the development of guidelines specifically for genomic research.
Unlike many guidelines, Involve Australia built its guidelines from the community member perspective. This allowed community members to highlight what they need if they are to continue to be involved in research. Ensuring their needs are built into genomic researchers' involvement strategies before projects begin provides a standard for other fields of healthcare research. Ultimately, this will improve patients' journeys towards better health.
Involve Australia's Guidelines for Community Involvement in Genomic Research aim to provide genomic researchers in Australia with practical information for involving community members effectively and meaningfully in research projects. Genomic research brings with it complex ethical, legal and social implications, which benefits from the lens of lived experience to facilitate equitable and responsible implementation.
Download the Guidelines by clicking on the image below.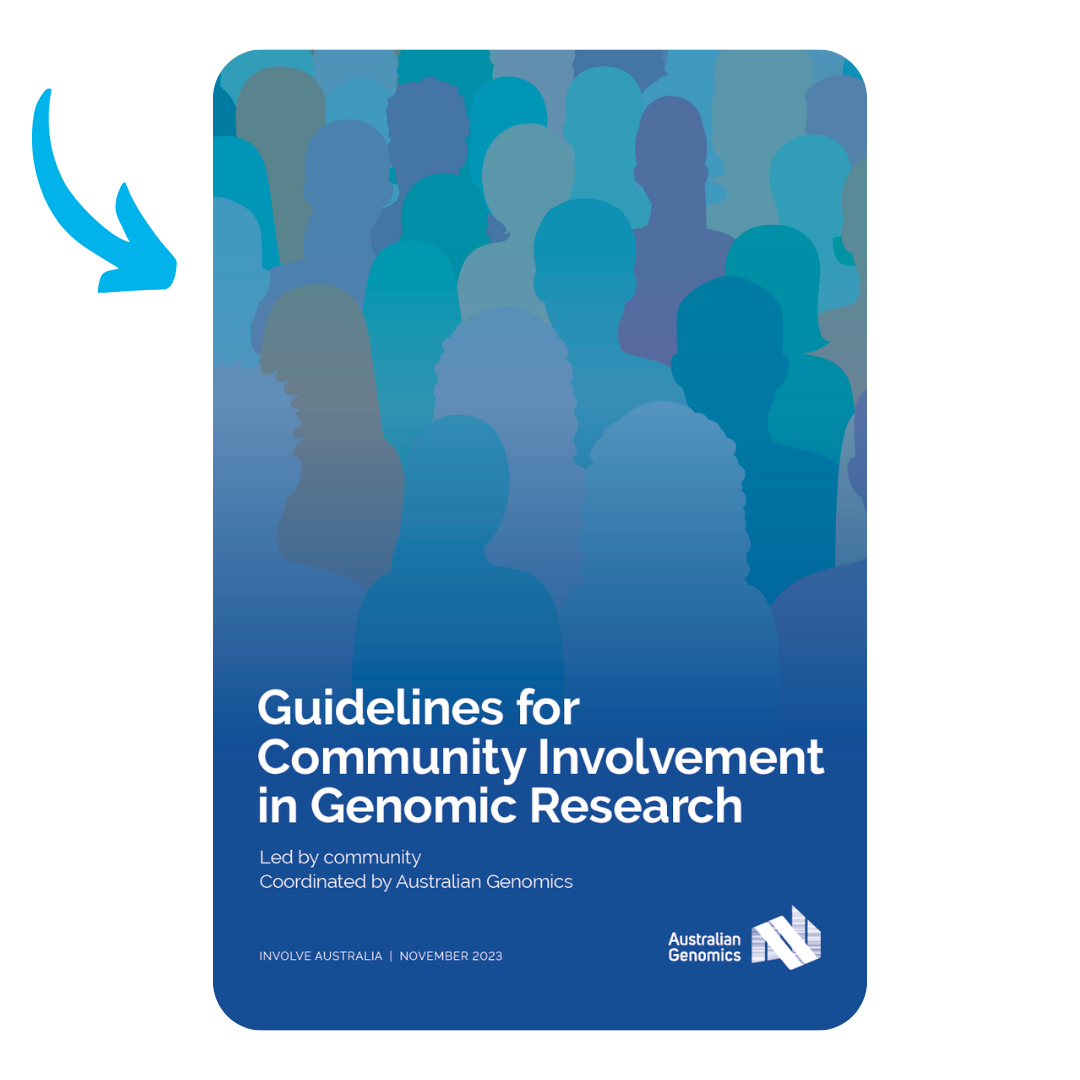 The following organisations endorse and support the use of these guidelines when including community members in research:
Community members on research teams provide researchers with insights that allow for more meaningful and effective research. This contribution can be acknowledged by offering payment to community members.
This policy provides researchers with community member payment rates based on their level of involvement and tasks undertaken. We encourage other researchers to use and adapt this policy for their own projects.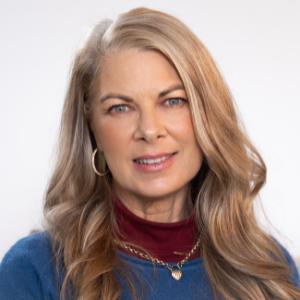 Monica Ferrie
Genetic Support Network Victoria