Implementation science is the uptake of research findings in real-world health care settings to ultimately improve the experience of patients and the wider population. The shift of evidence from the laboratory to the bedside does not occur by happenstance and requires committed efforts from multiple stakeholders.
Implementation science seeks to bridge the gap between research – or evidence – and service delivery by identifying implementation barriers and assessing ways to overcome these. We are interested in what works, who it works for, when it works and how to scale up clinically effective research.
Implementation science provides a platform at different levels including individual (consumer, clinicians, community), organisation (hospitals, laboratories), policy maker (state, territory and federal) and systems (the interrelationships of the wider health and social care system) to:
Structure implementation using a theoretical framework
Support the selection and development of theoretically informed strategies for implementation
Identify why complex interventions work, how and for whom
Support generalisation and scaling up of interventions.
The complexity of clinical genomics can be seen in this rich picture developed by the implementation science team to help understand the broad range of stakeholders involved with Australian Genomics.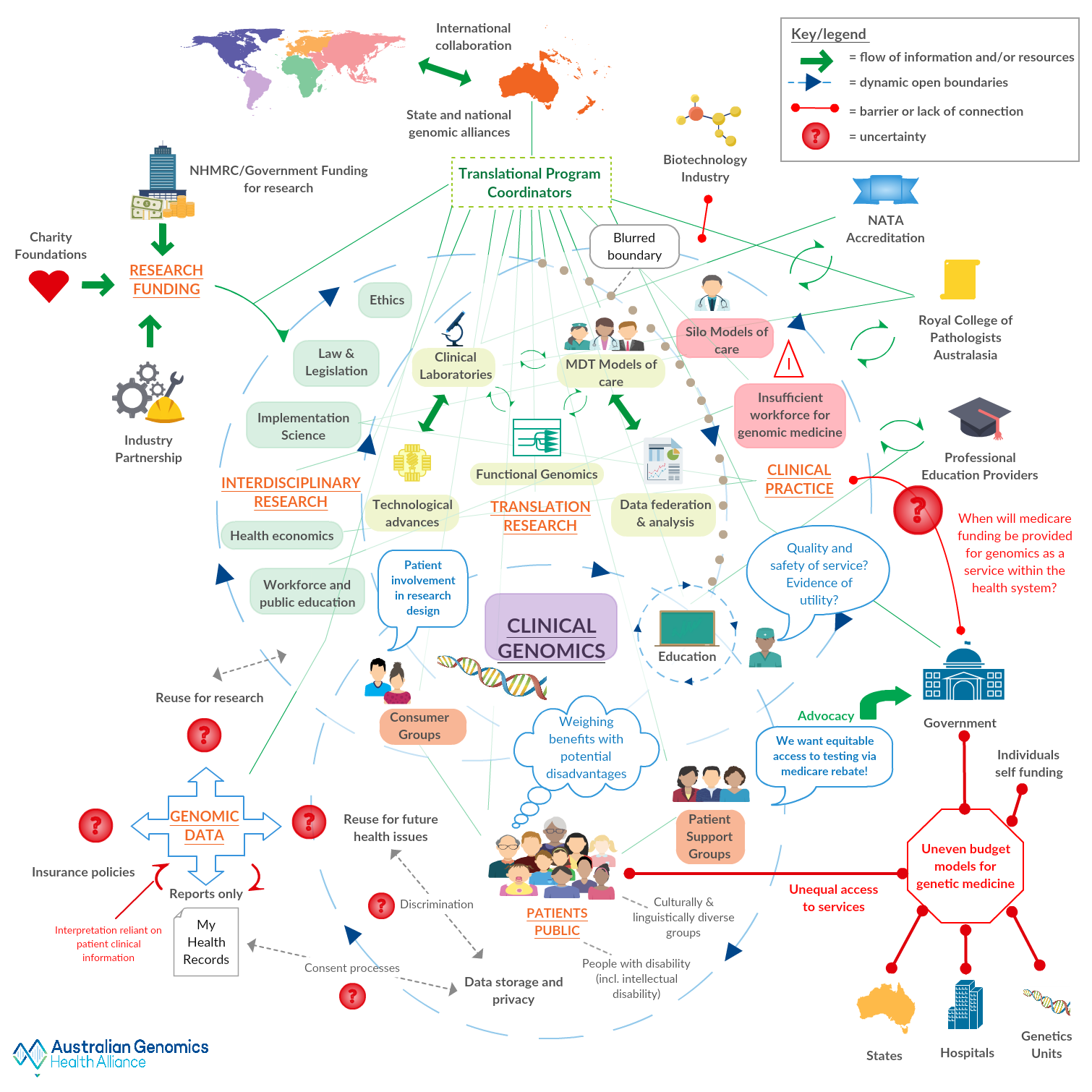 Understanding this complexity and bringing a structured approach to facilitating implementation is essential to ensure patients reap the benefits of research findings.