Despite the advent of new gene sequencing technologies, half the people with rare genetic disorders remain without a diagnosis. Undiagnosed diseases programs have been established internationally with interdisciplinary teams seeking answers to these so-called "orphan" disorders. Now Australia is establishing its own national network to boost the diagnosis in these unsolved cases from 50 per cent to more than 70 per cent.
The Undiagnosed Diseases Network of Australia (UDN-Aus) brings together a national team of medical specialists, diagnostic laboratories, computing experts, consumers and researchers to harness the latest genomic technologies and emerging computer and laboratory-based tools to boost the diagnosis in these unsolved cases. 
Using nodes of clinical and scientific expertise the network will implement robust, consistent, timely and scalable genomic re-analysis and facilitate access to frontier genomic technologies and functional testing to increase genetic diagnosis for people living with rare disease. Its governance processes will enable responsible sharing of expertise, data and tools to maximise diagnostic rates. 
UDN-Aus will systematically re-interrogate sequencing data with the aid of artificial intelligence driven reanalysis platforms and deploy additional frontier genomic technologies where needed. It will explore the use of emerging tools, including advanced facial recognition software and transcriptomic and proteomic analyses. And it will work with research teams to utilise cell and animal-based functional studies to validate new genetic discoveries.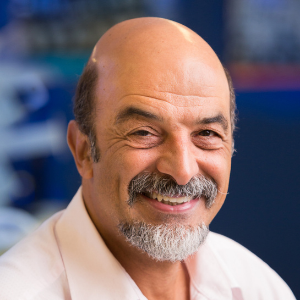 Professor John Christodoulou
Murdoch Children's Research Institute