When a patient has a genomic test, they are provided with a clinical report that outlines if a change (variant) in a gene has been found in their genetic code, which may explain their condition or disease – potentially providing a diagnosis.
In some patients this is clear cut – a disease-causing variant is found which can then be used to test other family members. In other cases, no variant is detected, or a variant of unknown significance is discovered. The unknown significance may be due to the lack of available comparison data (for example how often we see that change across a population). It may also be because further work is needed on how the variant changes how cells function.
Finally, over time some clinical features of a disease become more obvious, helping to link the gene variant to the patient's disease.
For all these reasons, there is a need to periodically reanalyse patients' genomic data to allow for a more accurate interpretation of a genetic change.
This project will investigate how Australian clinical services and laboratories are approaching this problem. The project will then establish a set of guidelines that can be applied across Australia's state and territory health system.
The guidelines will include who will fund the reanalysis and how the genomic data needs to be safely and securely stored. These guidelines will ensure high quality genomic healthcare can be provided to all Australians.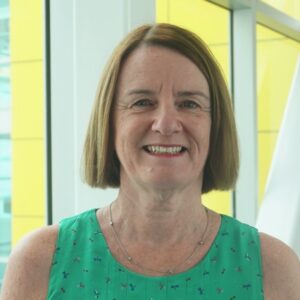 Professor Julie McGaughran
Genetic Health Queensland