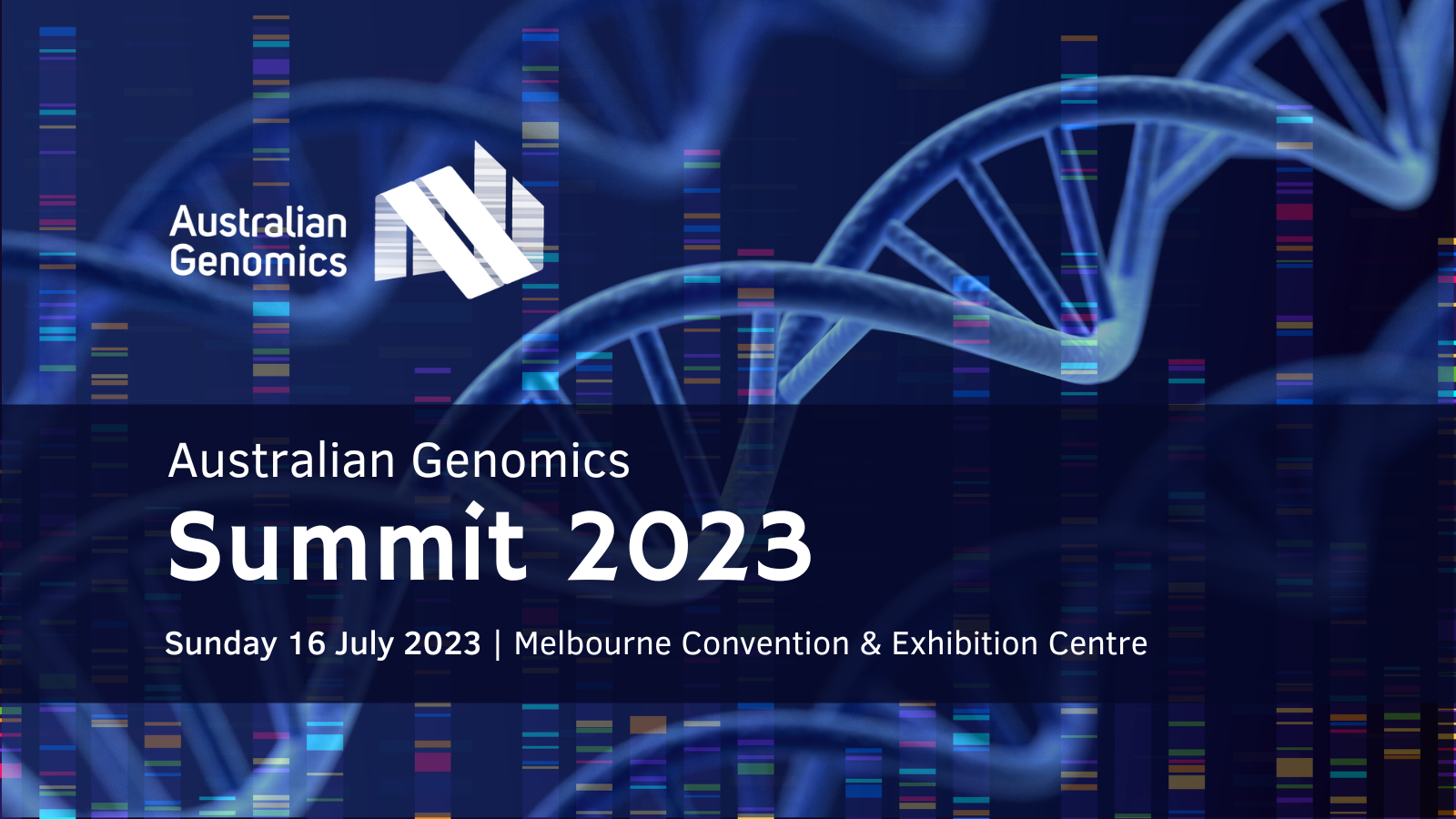 When    Sunday 16 July 2023, 9am – 5.30pm
Where    Melbourne Convention & Exhibition Centre, Australia
Registration   This event is by invitation from Australian Genomics. Registrations have now closed.
---
The Australian Genomics Summit 2023 is a one-day event being held in conjunction with the International Congress of Genetics and Genomics. It will bring together leading genomics researchers, clinicians, policy makers from across Australia, industry representatives, consumer groups and visiting international partners.
The program focuses on Life Course Genomics and includes insights into the latest advances in newborn screening, population genomics, predictive genomics and translation.
---