Genomic medicine has the potential to change healthcare as we know it. However, widespread, quality education is needed to develop a workforce capable of using genomics appropriately in healthcare.
Previous Australian Genomics research found that while over half of non-genetic specialists already practise genomic medicine, only a quarter feel prepared and over two-thirds want support from genetics services when requesting tests.
In 2016 only 13 per cent of those producing genomics education in Australia had education qualifications, so we made tools to support best practice when developing, evaluating and reporting genomics education.
Workforce education activities driven by Australian Genomics will promote delivery of high quality and effective education needed by the many professions responsible for providing care, directly or indirectly, to people with medical conditions.
We will partner with relevant professional bodies and education organisations and cultivate the Genomics Education Network of Australasia to ensure a cohesive and effective approach to national workforce education and development.
We will facilitate programs to understand and meet workforce needs and provide advice on effective genomics education strategies. Developing genomic literacy across the healthcare workforce will catalyse the evidence-based use of genomic medicine to ultimately benefit patients.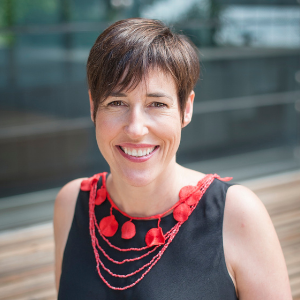 Professor Clara Gaff
Melbourne Genomics Health Alliance
Join the Genomics Education Network Australasia (GENA)
With the rapid translation of genomic medicine, the number of education providers delivering genomic training and education is also expanding. The Genomics Education Network Australasia (GENA) aims to promote best practice in genomic education through a network that shares experiences, resources, evaluation tools and research outcomes.
We are a network of education providers, evaluators and researchers working in the area of genetics and genomics education. We are putting together a platform and a program of online and hybrid meetings for 2022/2023. To register your interest in the Network, please email education@australiangenomics.org.au.