Every year the Australian Government Department of Health reviews a high volume of applications to publicly fund new medical services, tests, devices and therapies. Applications are reviewed by sub-committees of the Medical Services and Pharmaceutical Benefits Advisory Committees.
Consultation with stakeholders is an important part of evaluating these applications.
Australian Genomics will act as an important stakeholder providing feedback on funding applications for genomic-related tests and therapies, by engaging with its network of specialist genetic and genomic experts.
Australian Genomics will also participate in evaluating how well newly approved items are taken up and delivered, which provides important feedback to inform future funding decisions.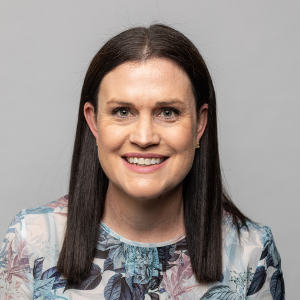 Dr Matilda Haas
Murdoch Children's Research Institute