Patients who undergo genomic testing are legally required to provide 'informed consent'. During this process, it is essential for patients to be provided with clear and transparent information to support their decision-making.
This project will provide nationally consistent genomic consent materials suitable for Australia's diverse communities, to support informed decisions about genomic testing and the use of genomic and clinical data for research.
Following a two-year systematic review, consultation and piloting process, Australian Genomics in 2019 released a National Clinical Consent Form for Genomic Testing together with a genomic testing factsheet to guide consent conversations. These materials have been adapted by many Australian genetics services to enable a standardised approach to patient consent.
The Clinical and Research Consent for Genomic Testing Project is building on these materials to ensure these align with the latest developments in national and international guidelines.
It will also incorporate evolving topics relevant to patient consent including re-contacting patients, genomic data reanalysis, data sharing and consent for future research.
The project also aims to develop customised consent forms and supporting materials for single gene/predictive testing, somatic testing for non-inherited genetic conditions and prenatal genomic testing. The project will also translate materials into multiple languages.
For more information about the national clinical consent form project, and to access the consent forms that are currently available, visit tools & resources.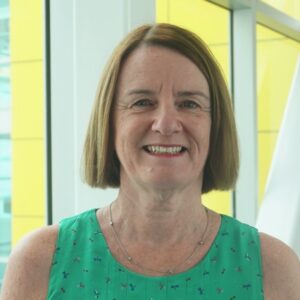 Professor Julie McGaughran
Genetic Health Queensland