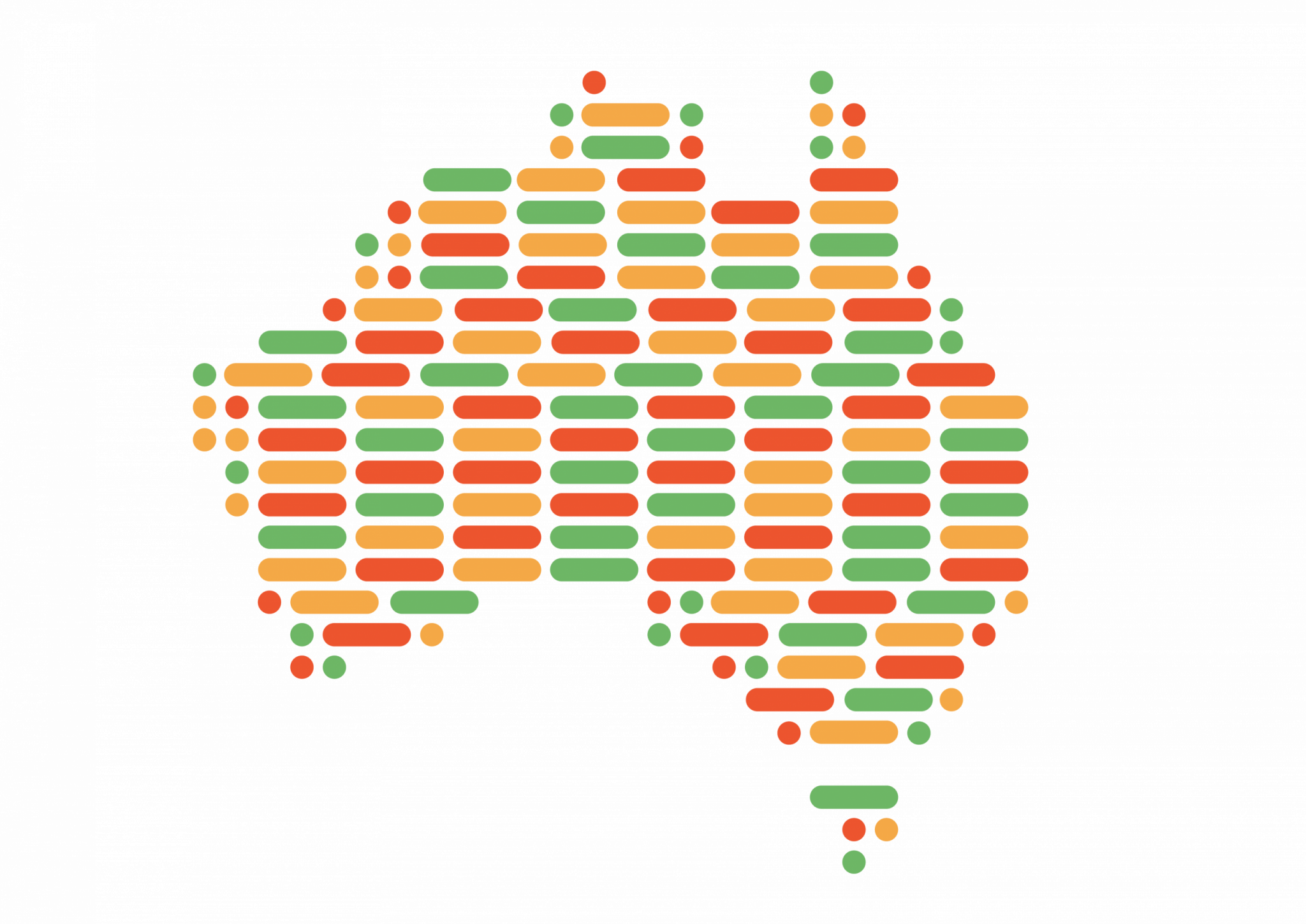 The sharing of information about gene-disease associations between Australian laboratories will be made far easier from today as Australian Genomics launches a local instance of PanelApp.
PanelApp was designed by Genomics England for the 100,000 Genomes Project, and now the platform is being used to reach a consensus in gene panel content for genetic tests in the NHS Genomic Medicine Service. The Genomics England team have made the platform open source, which does not store identifiable clinical data, and worked closely with Australian Genomics to establish an Australian node of the platform.
The open nature of PanelApp allows the crowdsourcing of contributions from many experts, facilitating timely identification of newly published evidence regarding gene-disease associations.
PanelApp allows diagnostic laboratories, clinicians and researchers to:
share structured gene-disease validity assessments
create and compare evidence-based virtual gene panels for genomic analysis
contribute towards national and international efforts to establish consensus gene-disease relationships.
We've created this platform to enable worldwide crowdsourcing of expertise and curation of consolidated knowledge. The aim is to reach consensus on gene-disease relationships, and we have successfully used the platform for the 100,000 Genomes Project and now nationally to support the NHS Genomic Medicine Service. This will help deliver best practice in genomic analysis," said Ellen McDonagh, Head of Curation at Genomics England.

We're delighted our colleagues in Australia have picked up PanelApp and are adapting it to their needs," said Augusto Rendon, Chief Bioinformatician at Genomics England.

This has been made possible through the partnerships that Australian Genomics and Genomics England have built as Driver Projects under the Global Alliance for Genomics and Health (GA4GH) – demonstrating the benefits of sharing tools, knowledge and expertise globally."
Currently in Australia, the process for documenting and sharing gene-disease associations is manual and inefficient. The consolidation of multiple disparate silos of activity into a single open national platform will reduce the gene curation burden on individual laboratory and clinical services and improve diagnostic outcomes for Australian patients.
PanelApp Australia marks a huge step forward in enabling more efficient and robust diagnostic practices in Australia. I encourage local laboratories, clinicians and researchers to sign on to the platform and lend their expertise," said Associate Professor Zornitza Stark from Australian Genomics, who coordinates content management for the platform.
PanelApp Australia already contains virtual panels designed and used by Australian Genomics Flagship projects, Melbourne Genomics Flagships, the KidGen Collaborative, Victorian Clinical Genetics Services, Genetic Health Queensland and The University of Melbourne's Centre for Cancer Research (UMCCR).
Associate Professor Oliver Hofmann's Genomics Platform Group team at the UMCCR have been responsible for the technical deployment of the Australian instance of PanelApp.
We hope to continue to co-develop the platform in the future, connecting the two instances to facilitate knowledge transfer between Genomics England and Australian Genomics, as well as extending PanelApp Australia for somatic use case," said Associate Professor Hofmann.
PanelApp Australia is now live and available at panelapp.agha.umccr.org. The PanelApp Australia site contains FAQs, guidelines and further information.
Watch PanelApp videos here
Any questions and queries can be directed to panelapp@australiangenomics.org.au
---
We gratefully acknowledge the team at Genomics England: Ellen McDonagh, Antonio Rueda-Martin, Oleg Gerasimenko and Augusto Rendon for making the PanelApp code open source, and for their help in deploying this instance, and to all those who have helped in the development of the PanelApp software.
Follow the PanelApp Australia team on Twitter @PanelAppAus
Follow the Genomics England PanelApp team @PanelAppTeam
Follow GA4GH @GA4GH