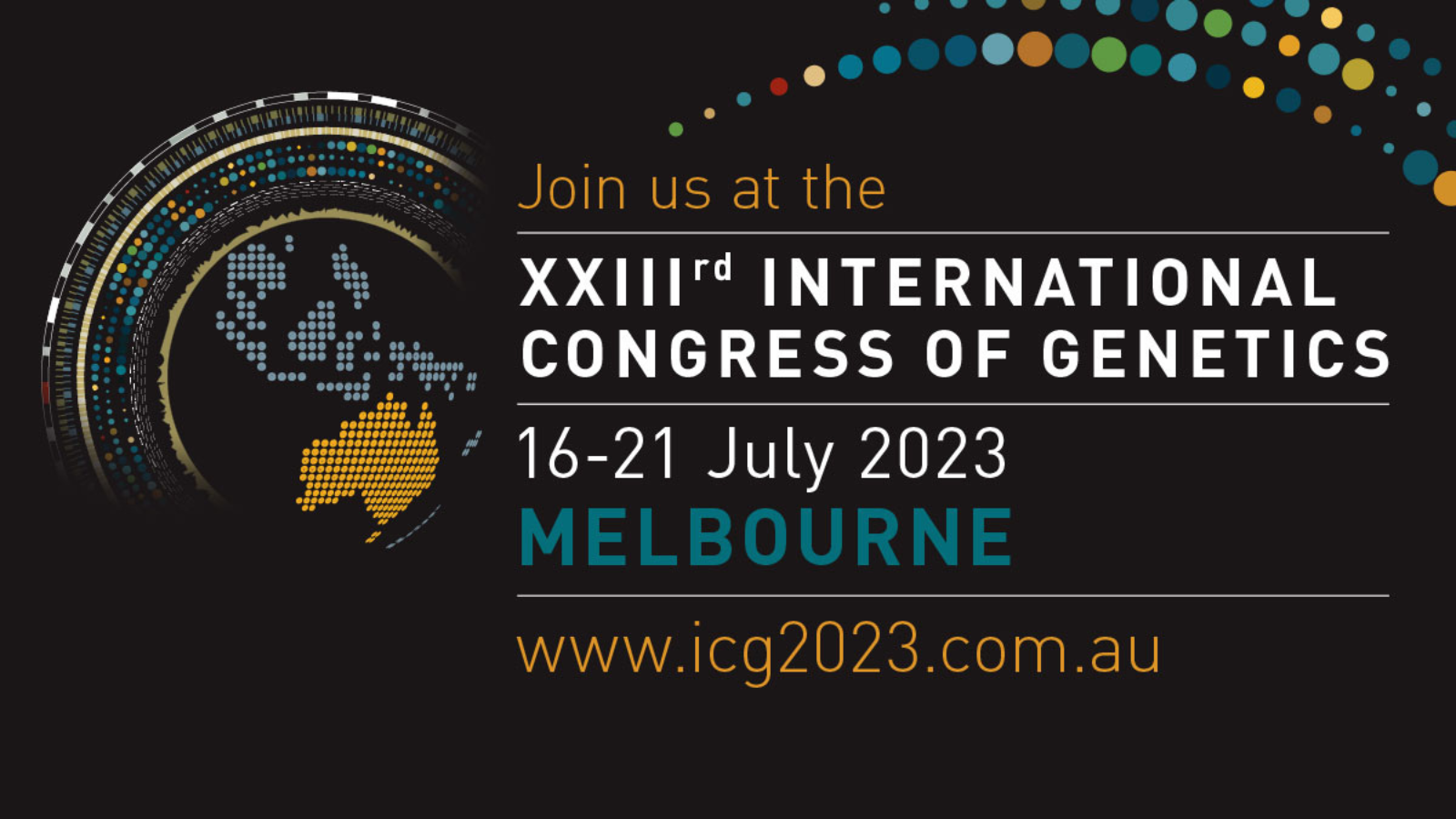 When    16 – 23 July 2023
Where    Melbourne Convention & Exhibition Centre, Australia.
Registration   More information and registration is available here.
---
The XXIII International Congress of Genetics will be held in Melbourne Australia from 16-21 July 2023. Join us for the truly global forum that will bring together the international genetics community to share ideas and the latest research under the overarching theme: Genetics & Genomics: Linking Life & Society.  The Congress will cover the breadth of fundamental discoveries in genetics and genomics, the latest advances in technologies, and important and topical applications in areas such as health, agriculture and the conversation of species and the environment.
---
Program
The 
Preliminary Congress Program
 is now available and can be viewed 
here
 along with information about our invited speakers.  You will hear from 9 outstanding plenary speakers, including the recipients of the prestigious 2023 Gruber Prize and the MJD White Medal, from Nobel Laureates and over 100 invited speakers and abstract authors presenting across 54 symposia addressing the 6 key theme areas.
An extensive Poster Presentation is an integral element of the scientific program designed to showcase the latest research and to foster discussion and dialogue about work undertaken across the 6 theme areas, through presentations onsite and digital formats available to view on kiosks throughout the Congress Exhibition and on the Congress app.
Make your contribution to the Congress dialogue and submit your poster presentation – submissions close on 31 May 2023.
---
Registration
More information about registration is available here. Early bird registration closes on Friday 31 March 2023.