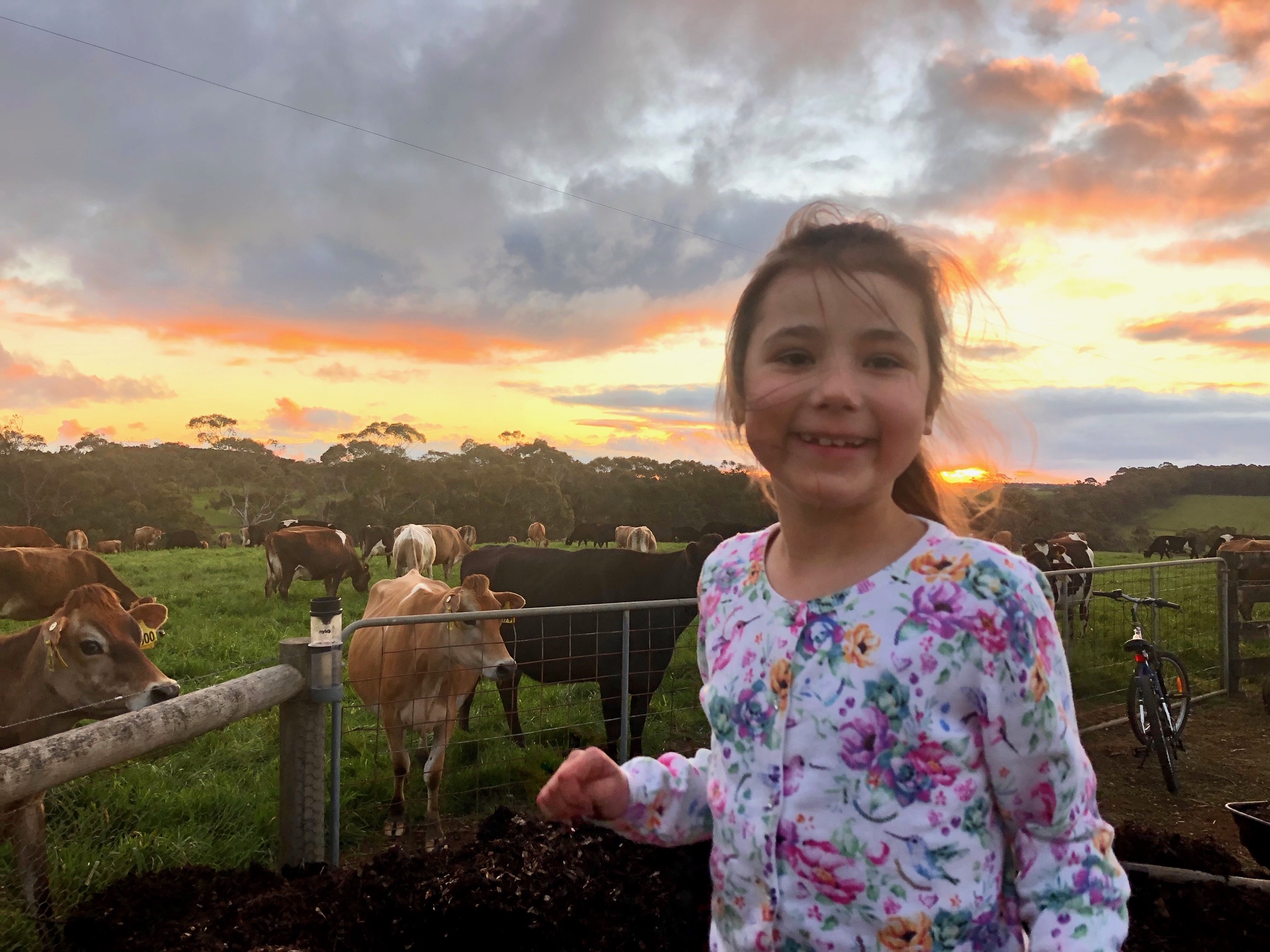 Meet seven-year-old Evie.
Evie is a vivacious, bubbly, strong-willed, happy-go-lucky little girl," says her Mum Natasha Wagner.
Except, as Natasha tells ABC Radio National's Health Report, Evie's life is anything but ordinary.
In 2019 she became critically ill with a life-threatening liver condition. From the intensive care unit at The Royal Children's Hospital, Evie was referred to Australian Genomics' Acute Care study for ultra-rapid genome sequencing. The results showed she had a rare recessive genetic condition called Wilson's disease.
The rapid diagnosis set Evie on an extraordinary journey that has seen her circle back to the family's dairy farm in Western Victoria where once more she leads a happy, healthy life.
The role of genomic sequencing in diagnosing rare genetic conditions is explored by David Murray in the Health Report's feature-length program, Unlocking the secrets of your DNA.
Listen to the program here
Above: Evie on the family farm. Image: Natasha Wagner