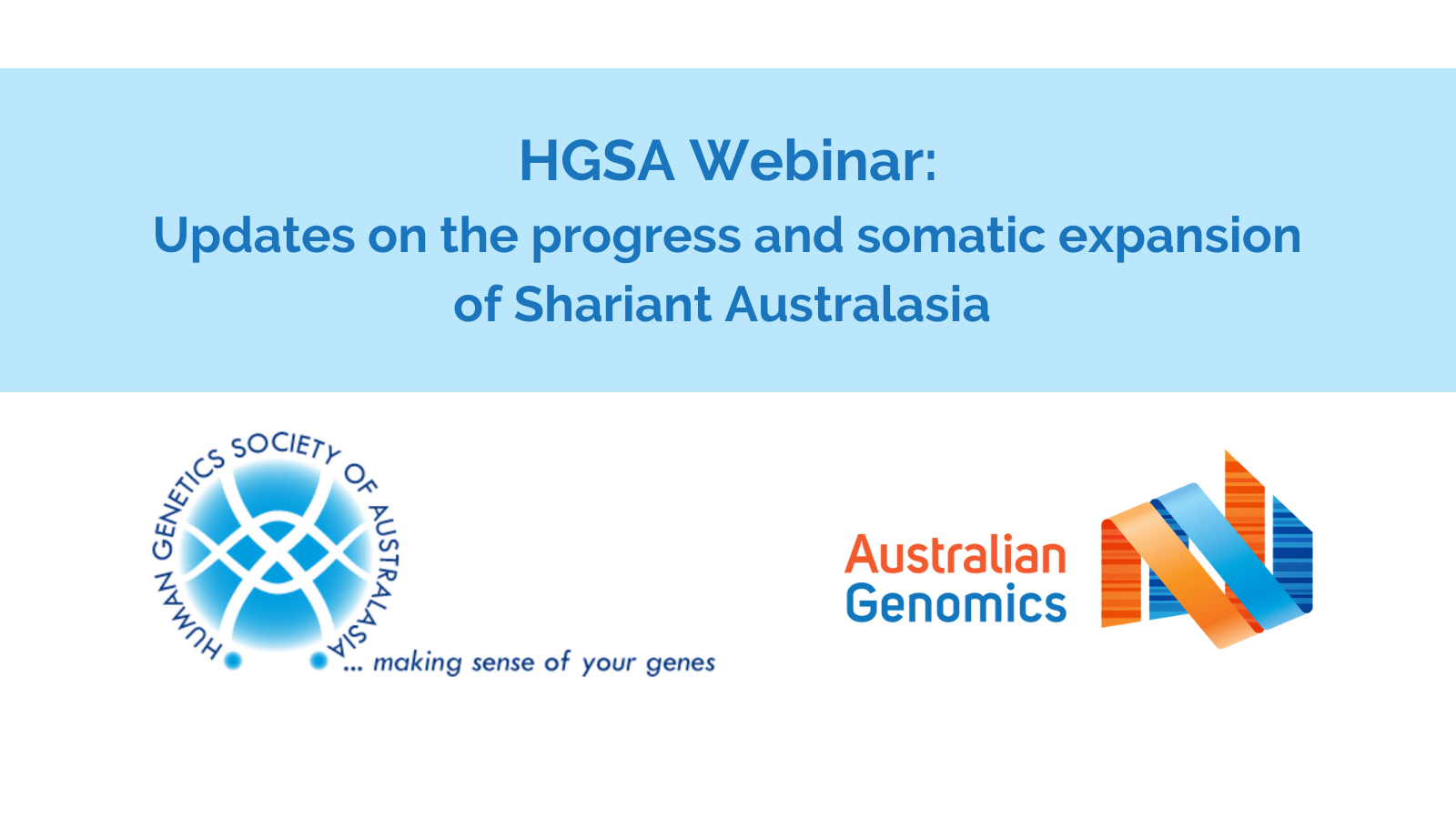 When    Thursday 9 March 2023, 2pm – 3pm (AEDT)
Where    Online.
Registration   Registration is free and available here.
---
Join the HGSA's webinar "Updates on the progress and somatic expansion of Shariant Australasia", presented by Emma Tudini and Grace Pendlebury of Australian Genomics and QIMR Berghofer Medical Research Institute.
Summary
The benefits of sharing human gene variant interpretations across laboratories is recognised to improve diagnostic accuracy and patient management. The Australian Genomics initiative, Shariant, is a controlled-access platform to allow inter-laboratory automated sharing of structured evidence for clinically curated variants across Australia and New Zealand. To date, Shariant has only captured germline variant interpretations. A current expansion project is underway to build capacity for somatic variants to be included in the platform. In addition to outlining proposed plans for this expansion, they will be presenting updates on submissions to Shariant so far, discrepancies between laboratory interpretations and contributions to ClinVar on behalf of Australian diagnostic laboratories.
The webinar is on Thursday 9th March 2023, and begins at 1pm QLD, 2pm AEDT, 1:30pm SA, 11:00am WA, & 4pm NZ.
To register for the webinar please visit the Event webpage. Once you have registered, you will receive an email from HGSA with the Zoom link.