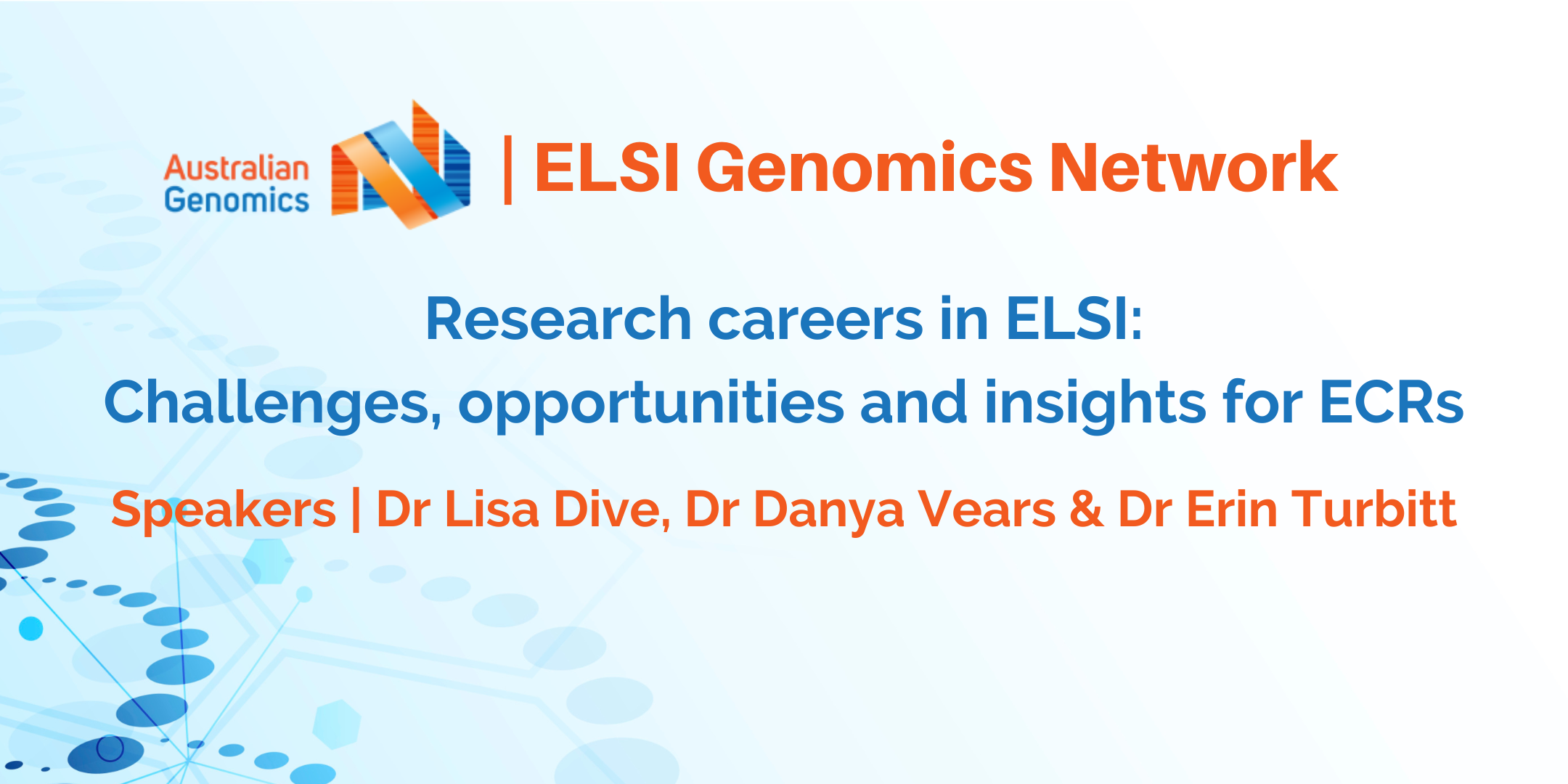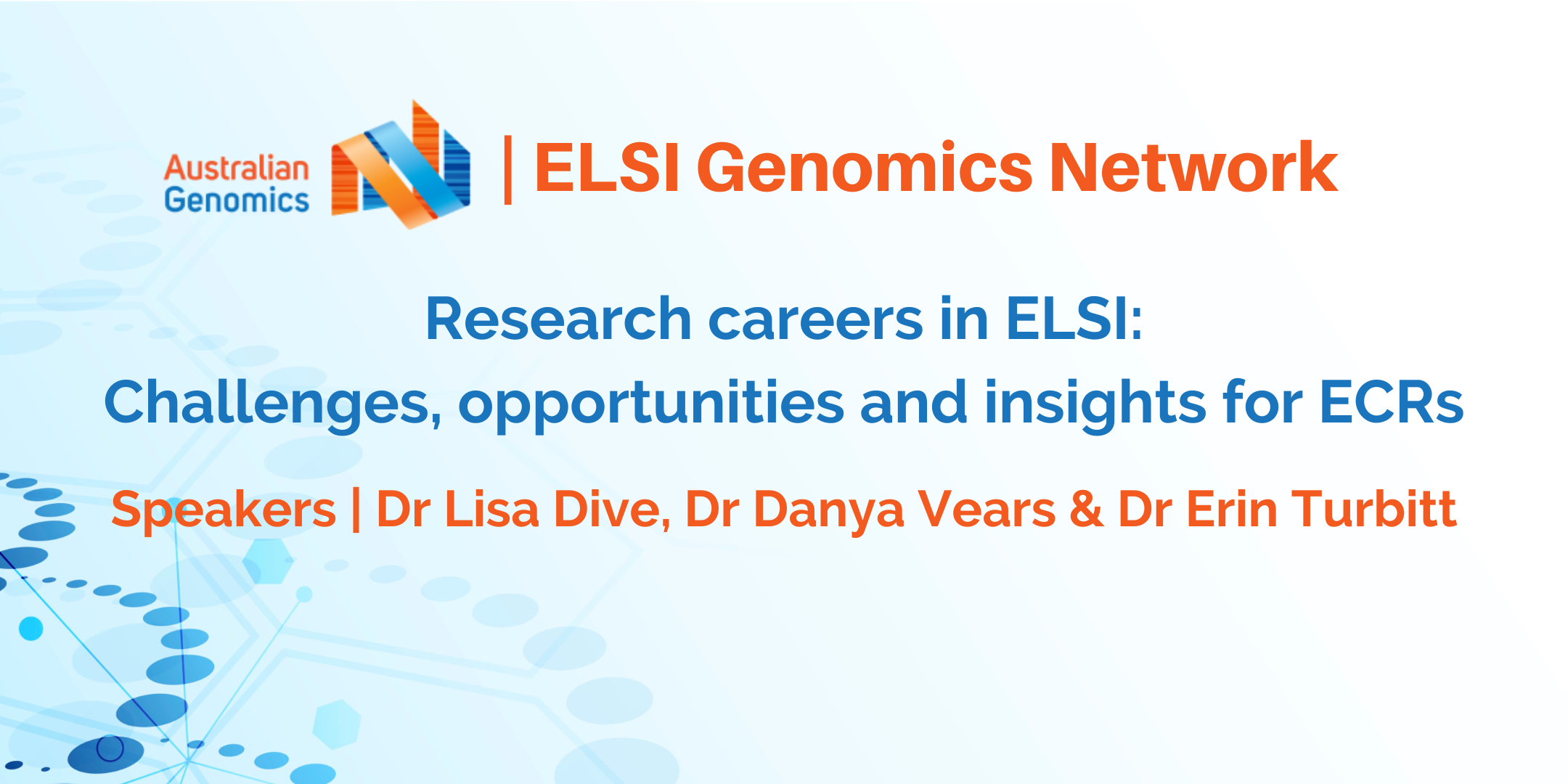 When    Virtual event on Monday 12 December 2022, 1pm – 2.30pm (AEDT)
Where    Online. Link will be provided in the invite.
Registration   Registration is free and available here.
---
Join us for a conversation about Early Career Research in the evolving ELSI Genomics space.
Research on the ethical, legal and social issues surrounding genomics is rapidly developing as the integration of genetic technology into medical research and clinical care advances. This exciting and dynamic field of research cuts across disciplines, industry/academic settings and other traditional boundaries. For this reason, among others, Early Career Researchers face unique challenges carving a career path in this sometimes ambiguous terrain.
In our third ELSI Network Event, we will hear from researchers and professionals who have navigated the challenges associated with beginning a career as an ELSI researcher. We aim to stimulate a welcoming, collaborative conversation, asking: What might a career in ELSI genomics research look like? How can the ELSI genomics research community provide academic, intellectual and collegial support to those starting or transitioning their careers? How can we enhance connection and collaboration during the early stages of a research career?
We will hear from three researchers currently working in this space and invite them to share stories and reflections on life as an ELSI genomics researcher. These brief talks will be structured around pre-prepared key questions and will be followed by informal discussion and an opportunity to ask your own questions.
The event will be chaired by Professor Ainsley Newson, inaugural convenor of the ELSI Network and Professor of Bioethics at the University of Sydney. Ainsley is an internationally recognised expert in ethical issues in human genomics, genetics and reproduction. Her work focuses on the appropriate implementation of these technologies and how they might be deployed to benefit individuals and populations.