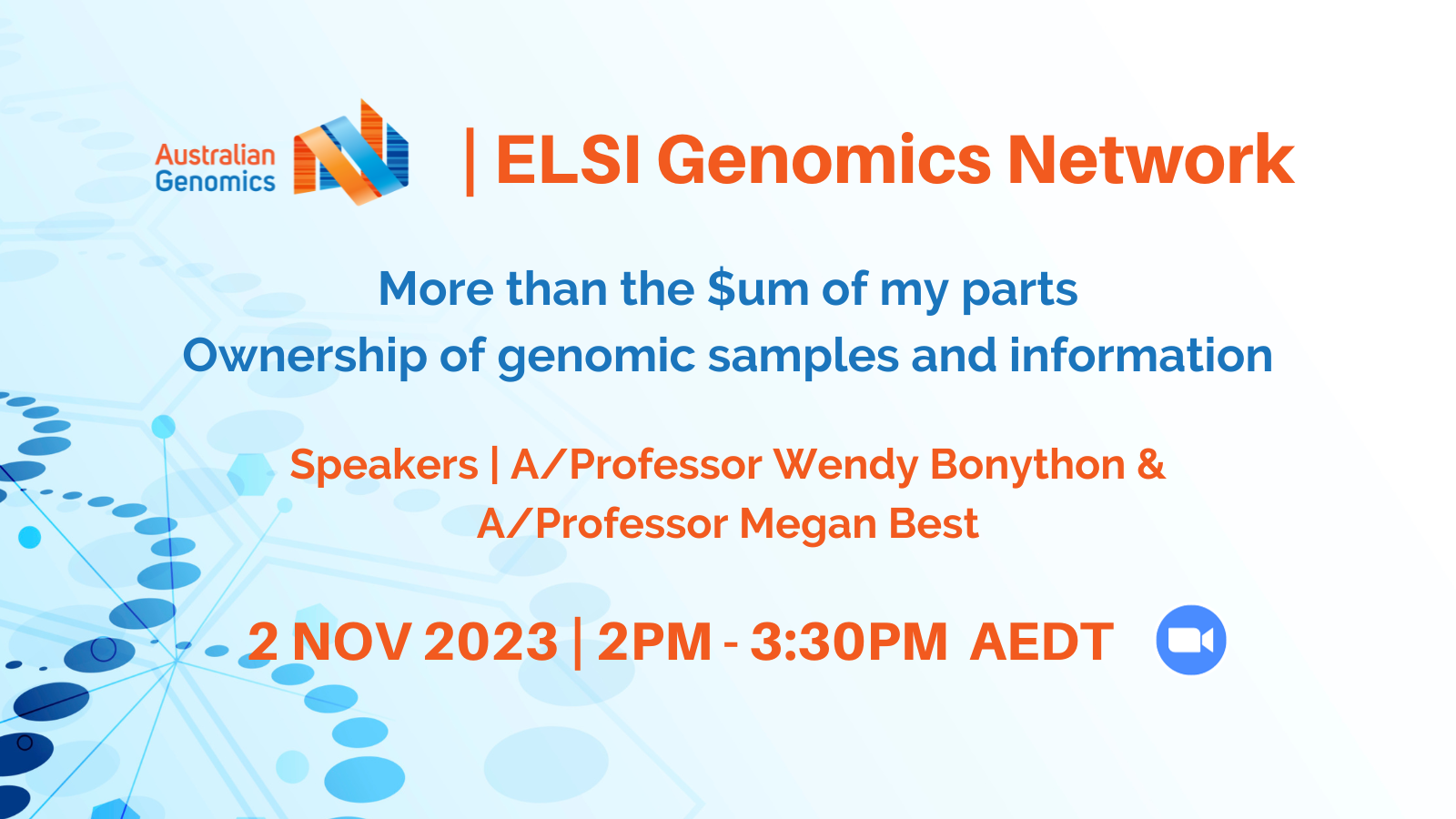 When    Virtual event on Thursday 2 November 2023, 2pm – 3.30pm (AEDT)
Where    Online. Link will be emailed to registrants prior to the event.
Registration   Registration is free and available here.
---
The ELSI Genomics Network's final seminar for 2023 will be held on Thursday 2nd November, from 2pm to 3:30pm (AEDT). We will discuss the timely issue of ownership of genetic data, information and samples.
Bodies and their constituent parts have historically been constructed as waste – 'food for worms' – or 'gifts' – the often-final act of an altruistic citizen to a grateful community. Both constructions have legal implications.
Associate Professor Wendy Bonython's presentation will consider some of the questions that arise over ownership of human tissue and genetic data. It will call for a more nuanced and collaborative approach to recognising the legal and ethical interests – both commercial and non-commercial – of those who provide and hold these tissues and data.
Associate Professor Megan Best will report on the findings of the PiGeOn Project (Psycho-oncology Issues in Genomic Oncology), regarding the views of advanced cancer patients who had undergone molecular profiling on biopsied tumour tissue. Patients were asked for their opinions on who should own tumour biopsy tissue, pay for its storage and decide on its use.
We invite you to join us for a lively conversation, to be moderated by ELSI Genomics Network convenor Professor Ainsley Newson. There will be ample time for questions so bring your queries and concerns.
How to join
Please register to access the Zoom link. If you cannot attend, please still register as this will ensure you are emailed a link to the recording afterwards. Finally, we invite you to extend this invitation to colleagues, friends and collaborators who have an interest in the ethical, legal and social implications of genomics.
Guest speakers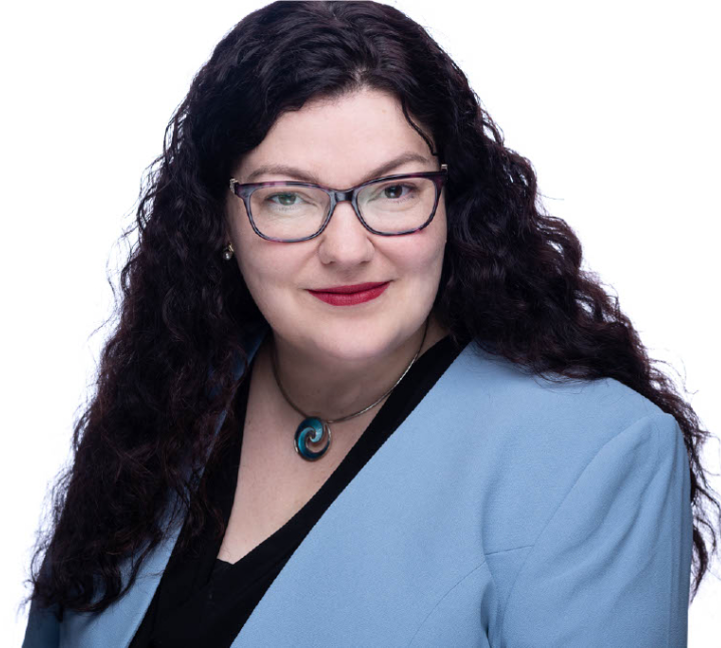 Associate Professor Wendy Bonython researches and teaches in health and medical law and ethics in both law and medicine programs at Bond University. Her research focuses on the regulation of emerging technologies, including genetic and tissue samples and genomic and health datasets. Prior to becoming an academic she worked in government in health administration and policy, and technology regulation. In addition to her legal qualifications, she has a PhD in molecular medicine and has worked in clinical and basic research.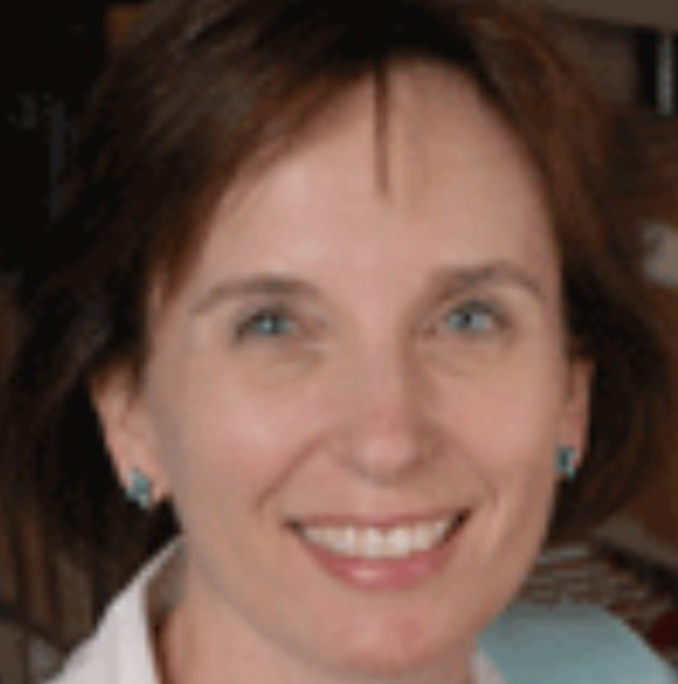 Dr Megan Best is an Associate Professor at the Institute for Ethics and Society at the University of Notre Dame Australia, and in the Faculty of Medicine and Health at the University of Sydney. She has a clinical background in palliative medicine. In 2017 she was awarded a Cancer Institute NSW Postdoctoral Research Fellowship examining the psychosocial, behavioural and ethical impact of genomic screening for cancer based at the Psycho-oncology Co-operative Research Group (PoCoG) at the University of Sydney. She has published extensively in the areas of spirituality in healthcare, bioethics and psycho-oncology.