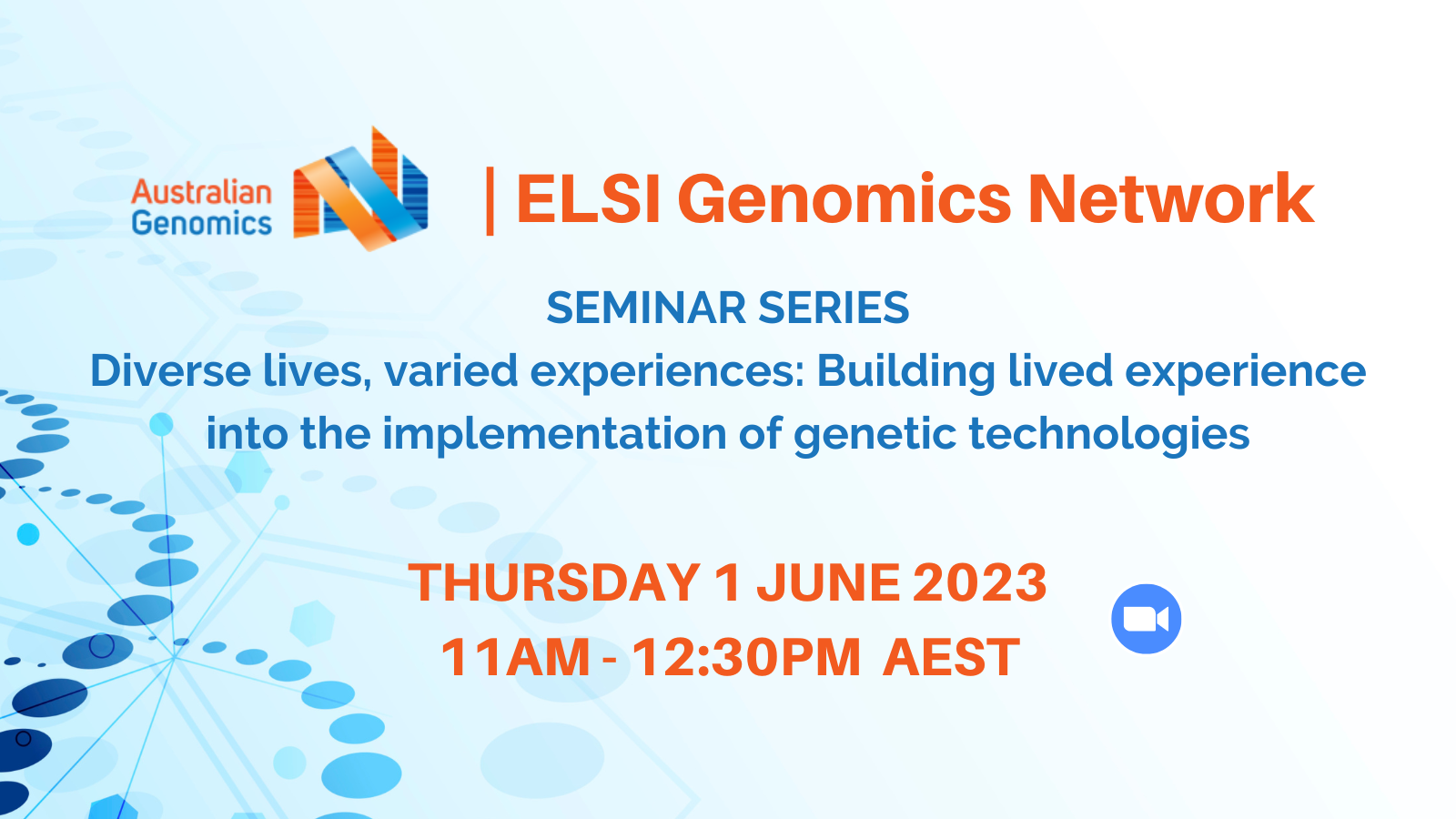 When    Virtual event on Thursday 1 June 2023, 11am – 12.30pm (AEDT)
Where    Online. Link will be emailed to registrants prior to the event.
Registration   Registration is free and available here.
---
Join us for a virtual seminar exploring the importance of valuing and understanding lived experiences of genetic conditions in genomics.
Living with a genetic condition is far from generalisable. The everyday lives of those affected may look very different within and across conditions, as presentations, disease progression, symptoms and treatment vary. Since lived experience is vastly more complex than its medical features, the voices of patients and those affected should be at the forefront of conversations around the social and ethical challenges of using genomic technologies. This seminar asks: how might the insights of those affected be integrated into the ethical implementation of genomic technologies?
We will hear from Hollie Feller, mother, advocate and co-founder of Genetic Cures Australia and Usher Kids Australia, a support network for families of children diagnosed with Usher syndrome, a rare genetic condition which is the leading cause of deafblindness. Hollie is also engaged with the Genetic Support Network of Victoria and will share her perspective gained from wearing these multiple hats.
The seminar will be chaired by ELSI Network convenor Professor Ainsley Newson. Attendees will have an opportunity to ask questions, contribute ideas and share personal experiences.
All welcome; feel free to share this event with colleagues or collaborators who have an interest in the ethical, legal and social implications of genomics, or friends or families you know that are affected by genetic conditions.
Location: Online – for security reasons, a Zoom link will be emailed to registrants prior to the event; please register via Eventbrite to receive the link.