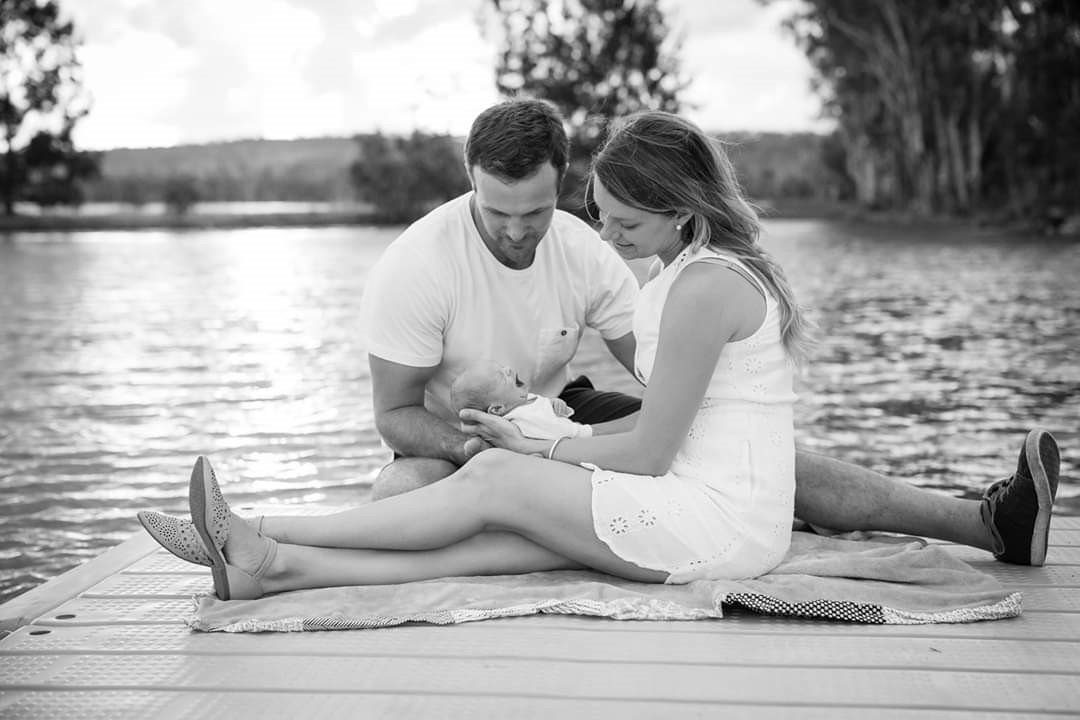 It was Christmas Eve 2018 when baby Jovi stopped breathing. He was barely five weeks old, resting in his father's arms at home in Clermont, Central Queensland. Despite a small setback at birth he had been progressing well, putting on weight and meeting his milestones. For his parents, Crystal and Dean, he was their perfect first child.
Clermont is an isolated place, more than 400km from the coast. So when Jovi stopped breathing, his parents rushed him to the local hospital before he was airlifted by the Royal Flying Doctor Service to the larger Townsville Hospital.
After four days in Townsville and having tests without a diagnosis, Jovi was flown to Queensland Children's Hospital in Brisbane. By this stage he needed a blood transfusion due to the large number of blood tests he'd had. But despite another battery of tests, including an MRI, his condition still baffled doctors.  "We spent nine days in Brisbane waiting to get answers," says Crystal. "So many specialist doctors saw Jovi and they still had no idea what was happening."
At that point Jovi, still in ICU, was referred to the genetic team to see if there was a genetic cause for his condition. They enrolled him into the Australian Genomics study with ultra-rapid genomic testing for children in intensive care. The study is speeding up turnaround times for genomic testing results, dramatically increasing the likelihood of a fast diagnosis for rare diseases. A process that usually takes three to six months can take as little as three days.
Three days after Jovi and his parents were tested using trio-whole exome sequencing, he was diagnosed with a severe, life-threatening condition: Spinal Muscular Atrophy with Respiratory Distress type 1 (SMARD1). This disease is so rare that only around 60 people are known to be affected in the world. The tests revealed that Crystal and Dean are both carriers of the recessive condition which means their children have a one in four chance of inheriting it. Three days after receiving that result Jovi passed away.
"Being approved for this study meant that we had an answer before he passed away," Crystal says. "I can't imagine how hard it would have been, having his funeral, and still not knowing what was wrong; we will be forever grateful for this study."
The small community of Clermont rallied behind the couple and ran an extraordinary campaign to raise money for SMARD1 research. So far the campaign has attracted almost $90,000. "We are just blown away with the support of our family, friends, and complete strangers willing to help find a cure for this awful disease that took our baby away from us, forever."
Image: Dean, Jovi and Crystal.