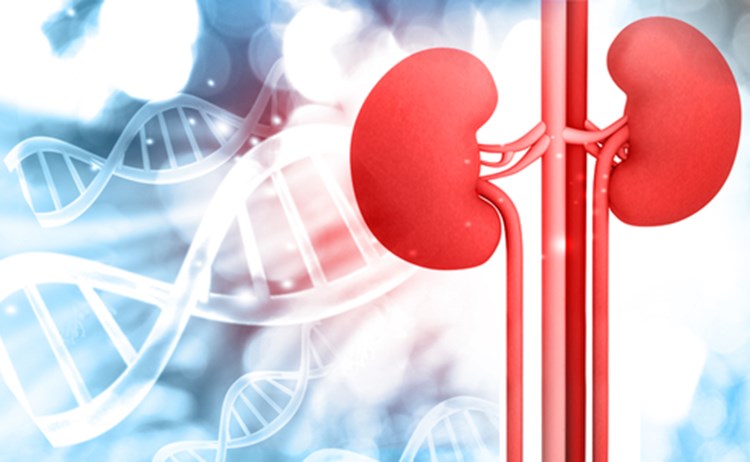 Australian kidney doctors, clinical and diagnostic geneticists and researchers have released the findings of a study demonstrating that targeted, massively parallel sequencing, — where a large proportion of a person's DNA is examined—, significantly improves the diagnosis of the underlying genetic disorder in individuals with inherited kidney disease.
Advancements in DNA sequencing technology has meant that researchers can better pinpoint and understand the many genes that can cause these disorders. This study, driven out of the Australian Renal Gene Panels Service (Children's Hospital at Westmead [CHW], Sydney) aimed to harness these advances and translate it into clinical settings. The multidisciplinary study team developed a set of multi-gene panels, targeting 207 genes, and looked for variations within these genes that were likely responsible for each patient's clinical signs and symptoms.
Dr Andrew Mallett from the Queensland Renal Genetics Services at the Royal Brisbane and Women's Hospital (RBWH), led the gene panel development and study, and is a founding member of the Australian Gene Panels Service.
"The study resulted in a diagnostic outcome in 43% of our families – and we are so encouraged by this outcome. These findings represent the everyday and actual mainstreaming of genetics and genomics into healthcare, and we are world leaders here in Australia in doing that for kidney medicine", Dr Mallett said.
The study has been published in leading journal Kidney International (UK).
Congratulations to the study team Andrew Mallett (RBWH), Hugh McCarthy, Gladys Ho, Elizabeth Farnsworth (all CHW), Chirag Patel (RBWH), Jeffrey Fletcher (Canberra Hospital), Amali Mallawaarachchi (Liverpool Hospital), Catherine Quinlan (The Royal Children's), Bruce Bennetts and Stephen Alexander (both CHW).
All are members of the KidGen Australian Genomics Renal Flagship. KidGen Collaborative is a collaboration of researchers, clinicians and scientists. They coordinate a number of Renal Genetics clinics across the country. Find out more about KidGen here.
What are inherited kidney diseases?
Inherited kidney disease covers a broad range of disorders, where many genes may contribute to specific conditions, or just single gene defects having multiple clinical presentations.