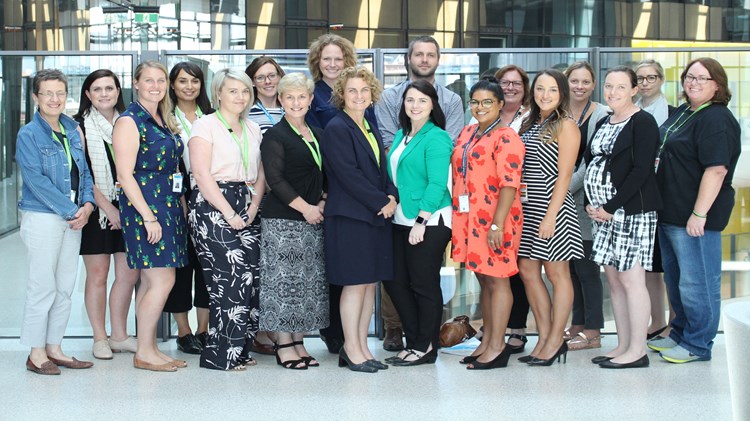 In February the Australian Genomics Coordination team held a full-day meeting with its Genetic Counsellors, Flagship Coordinators, Project Officers, and other Program & Flagship representatives, to present and discuss Australian Genomics operational workflows, and to collectively problem-solve issues relevant to the participant recruitment pipeline being applied across Australia.
Participants were provided with an update on operations and progress, and a workshop component allowed for a detailed discussion of Australian Genomics' research tools and protocols, including a demonstration of the now launched RedCap study database.
The Australian Genomics Coordination team were delighted to get the group together for the first time. It was a truly collaborative experience, with colleagues from clinical sites across the country sharing their expertise and providing support to one another, to ensure the smooth implementation of Australian Genomics' national research program.