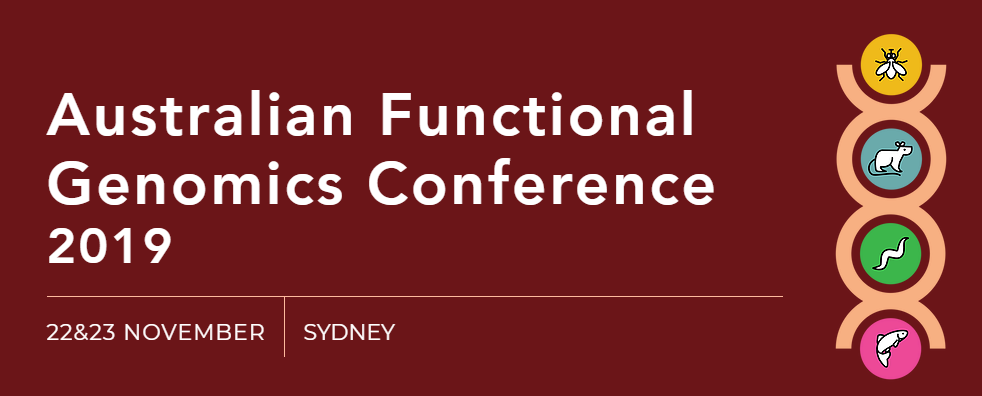 When  22-23 November 2019
Where   Victor Chang Cardiac Research Institute, Sydney.
Register   afgnevents.com
Contact  functionalgenomics@mcri.edu.au
Event information
The 2nd Australian Functional Genomics Conference will be held from 22-23 November 2019 at the Victor Chang Cardiac Research Institute, Sydney.
​Over the two days, the Network will bring together the clinical community involved in disease gene discovery and Australian research groups using a diverse array of disease model systems for the characterisation of genetic variants.
​Invited speakers will showcase the increasing need to facilitate the clinical interpretation of genetic variants and how Australian functional genomics researchers can help. By combining the diverse knowledge of many aspects of genomic and functional interpretation, we hope to draw out critical discussion and novel approaches to understanding human genomic variation. This is of crucial importance to enable the rapid translation of genomic findings into a patient diagnosis.
​Schedule
Day 1 – Friday, Nov 22: 10 am -5 pm
Day 2 – Saturday, Nov 23: 9 am -2 pm
Poster session and social function Friday night