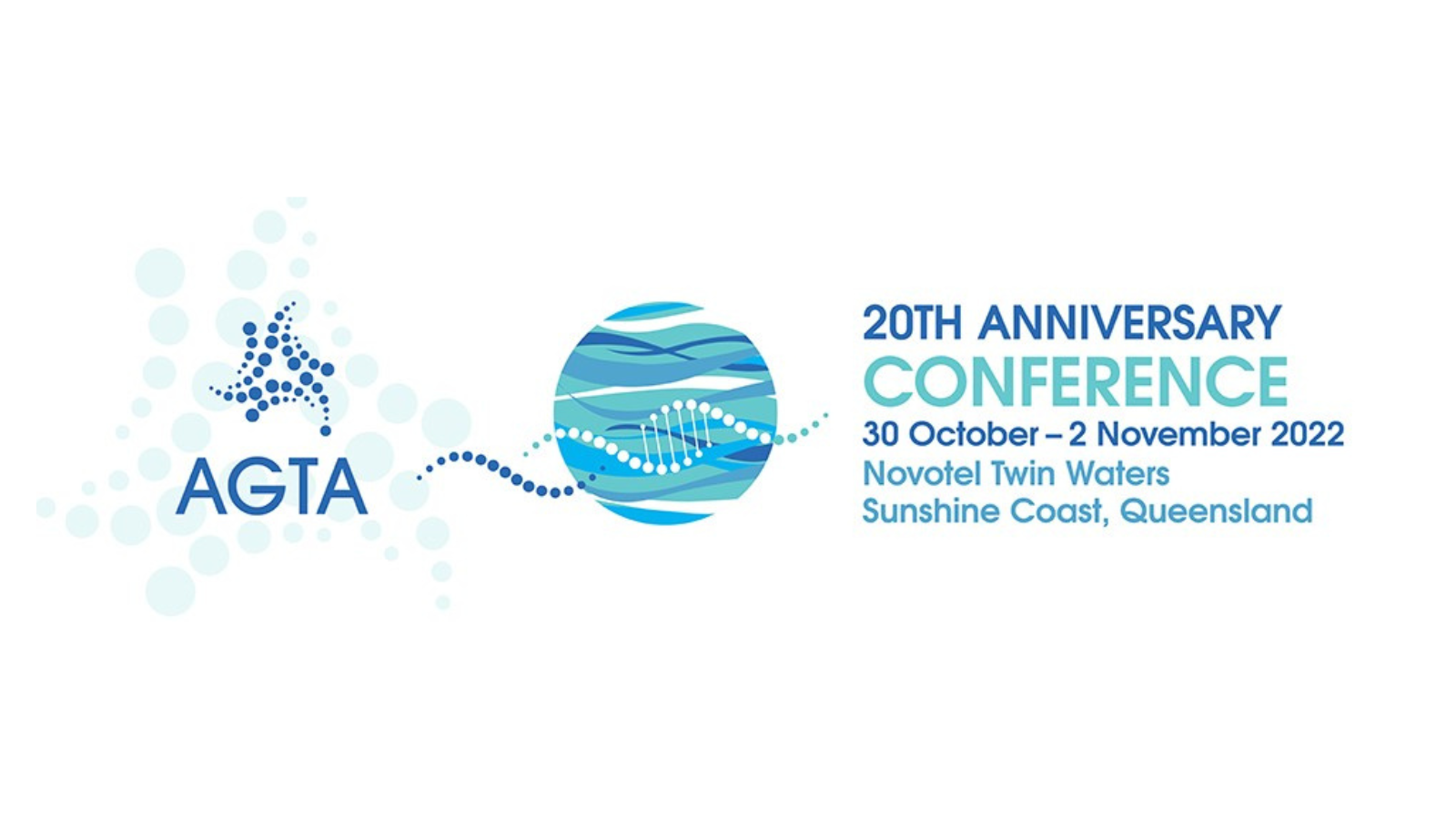 Event details
When    30 October – 2 November 2022
Where    Novotel Twin Towers, Sunshine Coast, QLD
Registration   Event details and registration available here
---
The Australasian Genomic Technologies Association (AGTA; formerly AMATA) is a not-for-profit association and a registered charity, dedicated to advancing and promoting the field of genomics and genomic technologies in Australasia. Join them for their 20th Anniversary Conference. 
The AGTA 2022 research themes include:
Cancer and Medical Genomics
Computational Biology, Bioinformatics, Statistical Genetics
Functional Genomics
Indigenous and Population Genomics
Microbial and Metagenomics
Plant and Animal Genomics
Single Cell and Spatial Genomics
Emerging Technology
Viral Genomics
Keynote speakers:
Professor Robert Edwards, Flinders University
Professor Georgina Hold, St George and Sutherland Clinical School, UNSW
A/Prof Luciano Martelotto, Adelaide Centre for Epigenetics (ACE)
Professor Alison Van Eenennaam, University of California, Davis
Dr Keolu Fox, University of California San Diego
Professor Edward Holmes, The University of Sydney
Professor Chris Mason, Weill Cornell Medicine and WorldQuant Initiative for Quantitative Prediction
Dr Elizabeth Worthey, The University of Alabama at Birmingham
Early bird registrations close 9 September. Register online here.