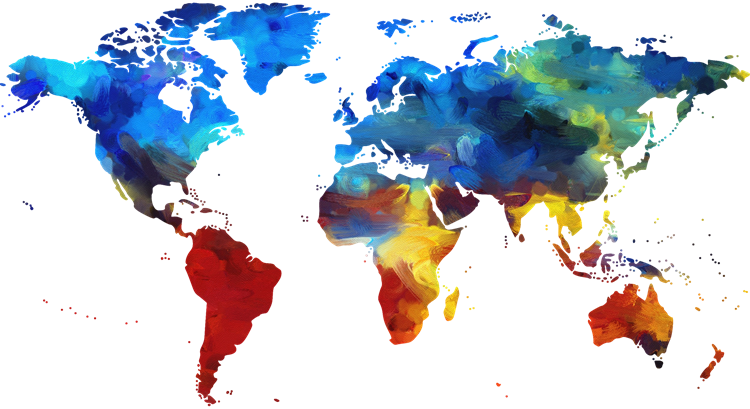 Australian Genomics has been named a key Driver Project for the Global Alliance for Genomics and Health (GA4GH), recognizing Australia's leadership in integrating genomics into healthcare.
Australian Genomics is one of three national genomic medicine initiatives, including Genomics England and the U.S. All of Us program, to be selected by GA4GH as Driver Projects. These will pilot GA4GH data sharing frameworks and standards in real-world healthcare settings, and share their experience and knowledge in integrating genomics into clinical practice.
GA4GH made the announcement overnight as part of the launch of its new 5-year vision to fully realise the promise of genomic medicine. Currently, genomic data generated within individual research and clinical programs are stored in databases that aren't connected to each other. By 2022, the GA4GH expects tens of millions of genome sequences to be available from genomic research and clinical care, spanning many nationalities and ethnicities. GA4GH believes researchers and clinicians have an opportunity and a responsibility to exchange this wealth of data as part of a global 'learning health system' to collaboratively investigate, and diagnose, genetic disorders.
Australian Genomics — initially targeting rare disease and cancer—is building the evidence and piloting solutions for the effective and equitable delivery of genomic medicine in Australia. As a Driver Project of GA4GH, Australian Genomics will inform approaches to global data sharing and beyond. "The GA4GH brings together a world of knowledge for the benefit of the individual patient. By linking together national initiatives that are implementing genomic medicine into clinical practice, we can share our experience and expertise to accelerate progress toward the very best healthcare", said Prof Kathryn North AM, Lead of Australian Genomics, Vice Chair of GA4GH, and Director of the Murdoch Children's Research Institute.
Within Australian Genomics, the National Approach to Data Federation and Analysis program will make key contributions to GA4GH's efforts. Program partners are driving the integration of genomic information with other health information – physical characteristics and symptoms that are collectively termed the 'phenome'.
"It's great to see that Australian Genomics has been recognised as a strategic partner and a key Driver Project for GA4GH. Key to our endeavours is the development of world-class genotype-phenotype databases and interfaces that link to international data sharing initiatives, and we see remarkable opportunities to further refine these tools and super-charge their capabilities through closer engagement with GA4GH and with other Driver Projects", said A/Prof Marcel Dinger, Garvan Institute of Medical Research, and Program Co-Lead.
"I'm delighted that Australian researchers are, once again, right in the mix of a major international endeavor to improve healthcare for all. The coming together of a global genomics community enhances our medical and scientific expertise, fosters innovation, and unlocks the potential of genomic medicine — and the beneficiaries are Australians", said Health Minister Greg Hunt of the announcement.
Contact for media:
Merryn Pearce, Australian Genomics
M +61 418 325 790
T +61 3 9936 6515
merryn.pearce@mcri.edu.au
About Australian Genomics: Australian Genomics is an NHMRC funded research collaboration of more than 70 organisations committed to integrating genomic medicine into healthcare in Australia. Our goals are to improve diagnostics, enable early intervention and support equitable access to genomic medicine. Our research is developing the knowledge to translate genomic technology sustainably into clinical practice so patients and their families benefit.
About GA4GH: GA4GH is an international, not for profit alliance formed to accelerate the potential of genomic medicine and research to advance human health. Bringing together 500+ leading organizations working in healthcare, research, patient advocacy, life science, and information technology, the GA4GH community is framing policy and developing standards to enable the responsible, voluntary, and secure sharing of genomic data.
About Garvan: The Garvan Institute of Medical Research is one of Australia's largest medical research institutions and is at the forefront of next-generation genomic sequencing in Australia. Garvan's main research areas are: cancer, diabetes and metabolism, genomics and epigenetics, immunology and inflammation, osteoporosis and bone biology, and neuroscience. Garvan's mission is to make significant contributions to medical science that will change the directions of science and medicine and have major impacts on human health.